Tam Hiking Tours Staff
Debra Schwartz
Ross MacLeod
William Migely

My name is Debra Schwartz and I am founder of Tam Hiking Tours. I am also a wife, mother, naturalist and oral historian.
I grew up in the San Joaquin Valley town of Fresno, near the Sierra Nevada Mountains. The majestic beauty of Yosemite and the beautiful mountain regions nearby inspired my love for the outdoors.
As an adult I returned to college to study geology and other earth sciences. At UC Berkeley I pursued my interest in Native American Studies and graduated with "high distinction in general scholarship" and admission into Phi Beta Kappa Honor Society.
While at Berkeley I also continued my studies in Earth and Planetary Science. I found the marriage of Native American Studies and Earth and Planetary Sciences to be highly complimentary since both fields explore the profound and intimate relationship between Earth and all living beings. I was fortunate to have been taught by gifted professors who helped me understand the unique geology of the Bay Area and the way rocks help us know the Earth's story and our place in this remarkable tale.
Hiking is both my classroom and my passion. I have hiked extensively in the Sierra Nevada Mountains, Oregon Cascades, Rocky Mountains, and Swiss Alps. In the past eight years I've hiked over 8,000 miles on Mt. Tamalpais and love to share the majestic beauty of a mountain I am fortunate to call home.
My staff and I are committed to making your hiking adventure something to remember long after the trail dust is washed off and hiking shoes tossed back in the closet.
National Outdoor Leadership (NOL) Wilderness Medicine Institute: Certified in Wilderness First Aid 2014. Board of Directors Mill Valley Historical Society.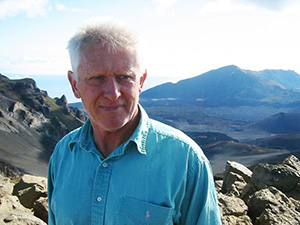 Ross describes himself as a long standing Marin explorationist, marveling at the local terrain, on bike or on foot. Ross selects from several of his favorite rock walks to accommodate the interests and abilities of the group.
UC Berkeley, graduate work
U of Idaho, BS Geology
William is a lifelong outdoorsman and history buff. A lawyer for many years, William switched gears and is now an ESL teacher and valued trail guide. William has hiked and biked extensively in the US and Europe.
A long time resident of Mill Valley, his knowledge of local hiking and biking trails is vast, as is his understanding of local history.
National Outdoor Leadership (NOL) Wilderness Medicine Institute: Certified in Wilderness First Aid 2014.